GUM is Russia's oldest commercial center. GUM was built in the nineteenth century, located in the center of Moscow, opposite the Kremlin, is a familiar sightseeing and shopping address of the people of Moscow and Russian tourists coming to the city. GUM's architecture clearly shows the classic and aristocratic style with an elegant interior, featuring three parallel gardens and impressive fountains.
TSUM is known as the most luxurious shopping center in MOSCOW, has a long tradition of serving the upper class. Built and put into operation in the early twentieth century. Ever since its inception, TSUM has always been one of the favorite places for the shopping of the wealthy.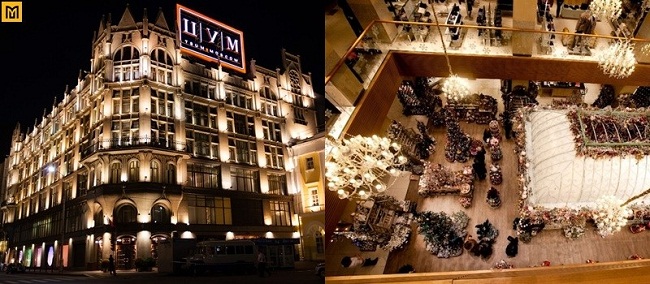 TSUM is a combination of modernity, nobility and class. On an area of ​​over 60 thousand square meters offers all the collections of the world's fashion brands: Alexander McQueen, Tom Ford, Lanvin, Chloe, Balenciaga, Givenchy.
This is an undeniable destination for young fashion connoisseurs. Okhotny Ryad is conveniently located in the heart of Moscow, near Red Square, as well as a wide range of fashion brand stores at very affordable prices. It is full of popular, mid-end and high-end brands of clothing stores, footwear, accessories, beauty shops as well as cafes and restaurants.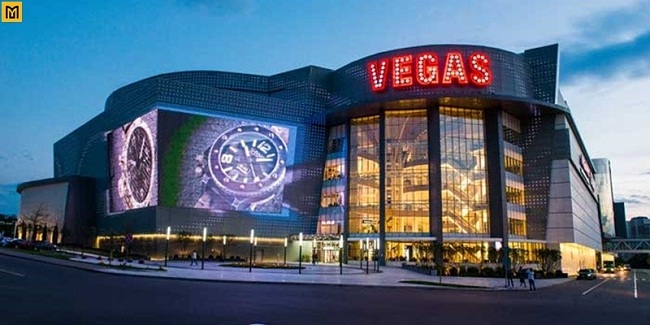 This is one of the young, dynamic and modern trading centers of Moscow. Considered one of the high-end projects, Afimall is still proving irresistible attraction to Moscow residents as well as tourists. The shopping and entertainment complex is located on 5 floors and is designed for 400 clothing, footwear, cosmetics, perfume, electronics and household goods stores.
The convenient location in the city center, high-tech furniture, was selected and cleverly combined for the needs of modern shoppers to ensure the success of this new shopping mall.
Welcome to VEGAS. But this is not a faraway LASVEGAS of America. Vegas that we are visiting is one of Moscow's next paradises. Vegas is recognized as the largest shopping mall in Europe with a total area of ​​up to 396 000 m2. It is not known how much time you will have to visit all the attractive fashion brands here.